Primary Source Performance Art, Australia. 1989-92
Primary Source was a group that changed the paradigm of public Performance Art in Australia, with its long non narrative, challenging, interactive performances.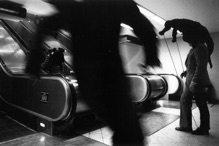 In the late eighties I was approached by Roderick Poole, who had studied DDart's work at Melbourne University. Would I be interested in guiding a new group? He and others gathered a large group of performers from various disciplines. I taught them everything I knew, sharing my experience in creating uncompromising public Performance Art. We called ourselves Primary Source.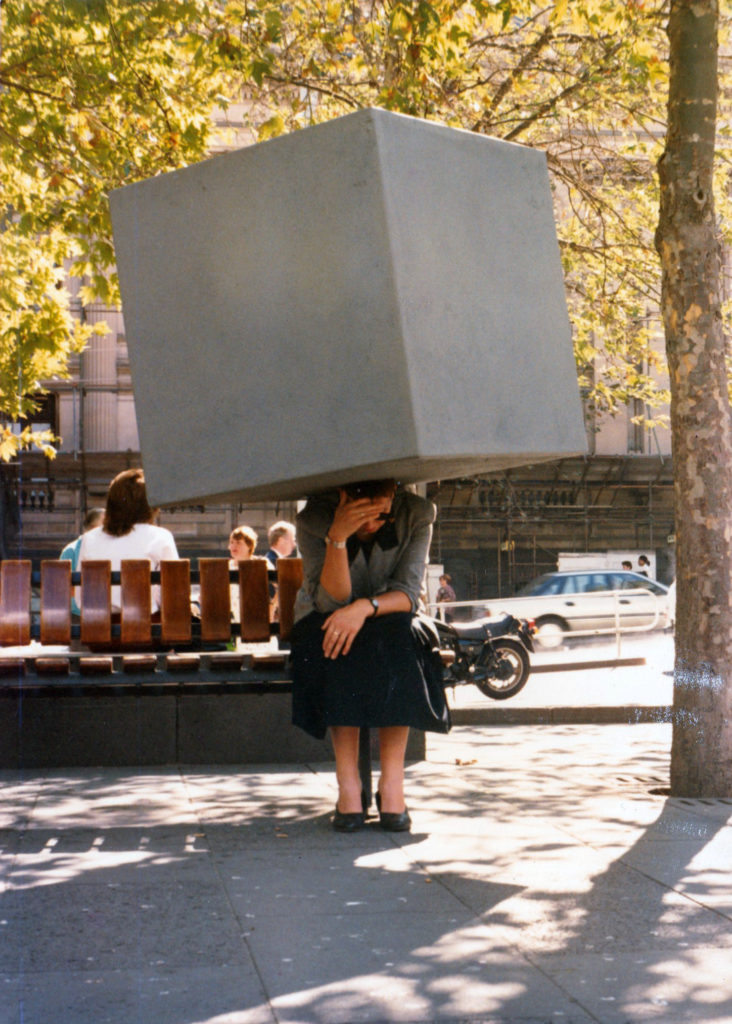 We put together our first twelve hour continuous performance, "Inner Simulacra" and presented it for free, on the streets of Melbourne. We loved it, the public loved it and the media loved it!

This led over the next few years, to us being commissioned to create large, unique pieces of public Performance Art (The Ship, Sisyphus, Big Words and The Sphere) for the Sydney, Melbourne and Perth International festivals. All artworks were created by the performers over hundreds of hours. The Ship, in particular, was realised so perfectly thanks to the building genius of Tomek Koman.

It was a privilege and a pleasure to be involved in founding and guiding this group over the period between 1989 and 1992 when we were active.
Thank you everyone who was involved.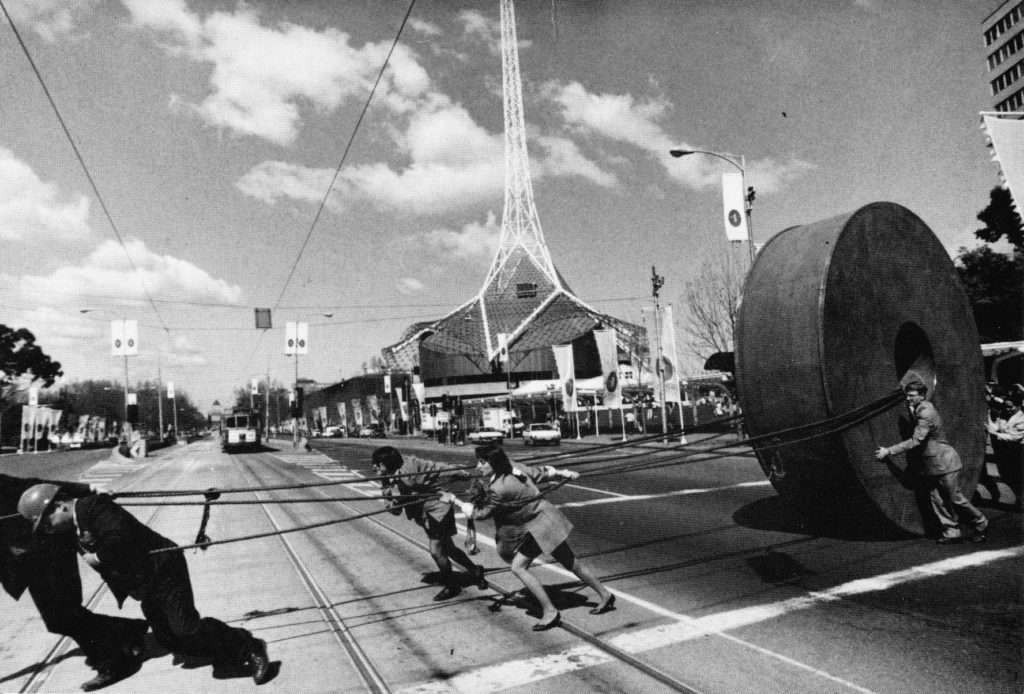 "Primary Source have been the highlight of every festival and event they have participated in. They are a unique phenomenon, unlike any other performance group I have ever seen around the world. The scope of their imagination and skill of their execution are limitless."
John Romeril, Playwright.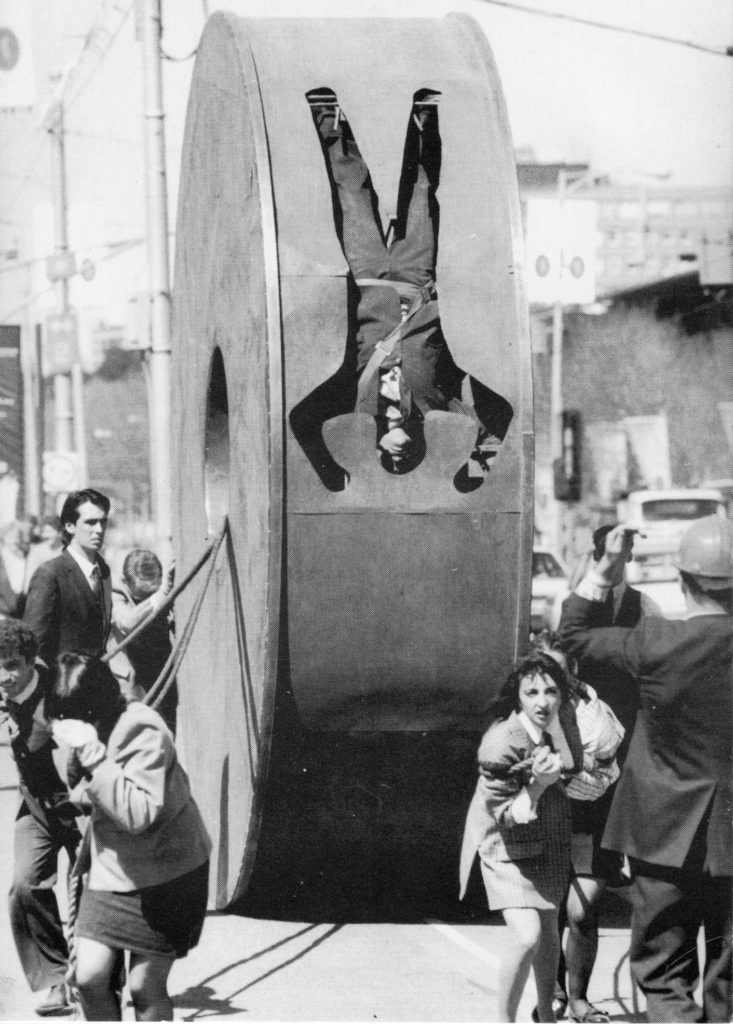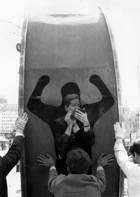 "The kinetic splendour of the groups street-scale spectacles is a result of rigorous attention to craft, in both design and performance. People respond to their clearly apparent skills. The work has also been characterised by a conceptual vitality that impacts in a fresh and arresting manner."
Caroline Baum, Arts editor, Melbourne Sunday Herald.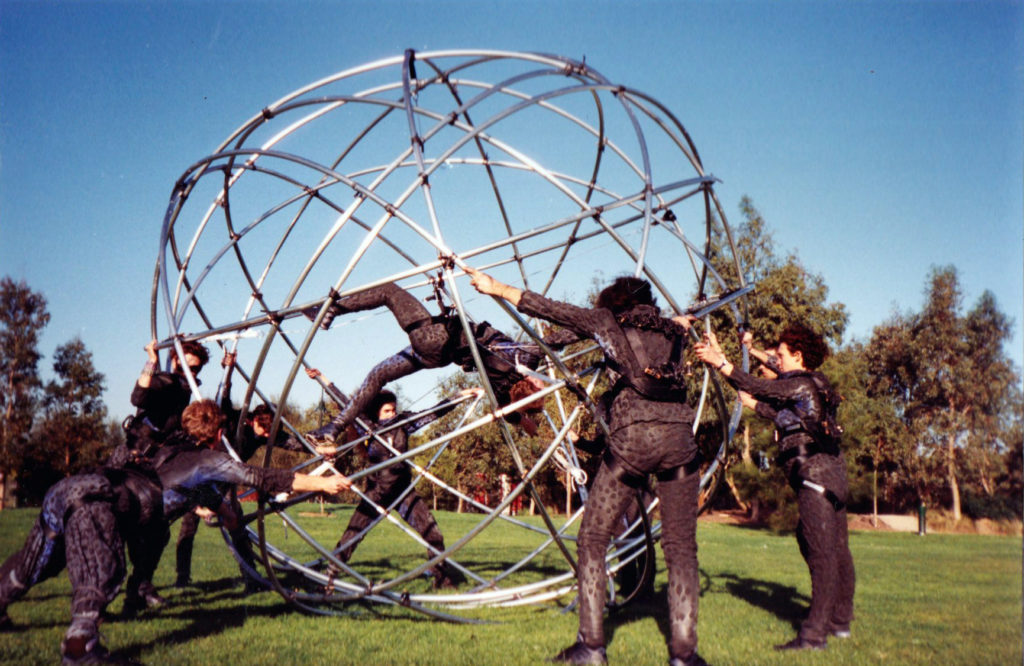 "I believe Primary Source to be one of the most exciting companies to emerge in this country over recent years. The exploration of ancient myths as reflected in 'Sysyphus' and 'The Ship' taps into a deep seated philosophical and emotional core which both moves and amuses the spectator. Their work creates a magic in the streets, transforming the mundane into the bizarre. As an artist i find their work liberating, their art is a gift to everyone being both free and accessible."
Jean-Pierre Mignon, Director Australian Nouveau Theatre.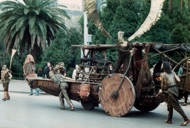 "Primary Source are performance artists who for the past two years have been one of the main attractions associated with the Melbourne International Festival of the Arts. In 1990… they presented the most outstanding attraction of this years festival with their imaginative and sumptuous 'Ship'."
John Truscott, Director Melbourne International Festival of the Arts.